Here is a recent article written by Dom Miliano of Motorsports Marketing Resources and their visit to Club Motorsports. Enjoy.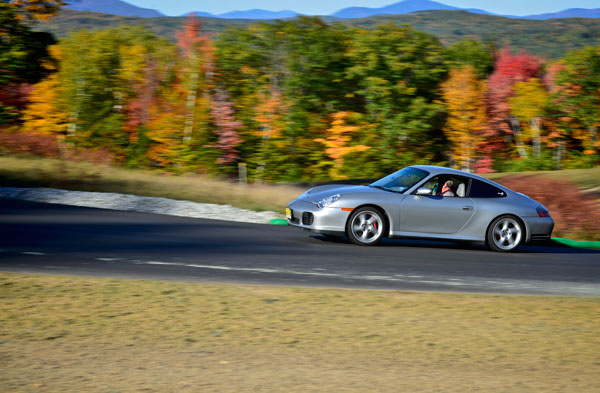 My friend, Bob Green, Lime Rock pace car driver, professional driving instructor and founder of Survive the Drive, called recently with a invitation to visit a new private race track, Club Motorsports, being finished in Tamworth, NH. In the fall, New Hampshire is one of the most scenic areas of the country so I packed the Porsche and headed north.
Tamworth is a small berg located between the White Mountains and Lake Winnipesaukee and only a short drive from North Conway - an outlet-shopping mecca! When we arrived, we were given a short tour of the facility, followed by an explanation of their plans for the future. Right now, things are moving quickly with 100% of their 2.5-mile track paved in grippy asphalt smoother than my driveway. Their web site says that over the summer they laid over 12,500 tons of black top. While it cures, they are working on installing curbs, catch fences, three-level Armco, wide (and I do mean wide) run-off areas at all high-speed, downhill corners along with properly connected tire barriers. We saw several construction vehicles moving dirt around while we were on site as the drainage work was being completed.
But country club tracks can't lure members with just a fun roadway to drive, you need amenities and these too are in the works. They will have member garages and a banquet hall sized clubhouse for parties and other car-club events - think Ferrari Club of America Annual Meets, BMW O'Fests and Porsche Parades. Their brochure describes their planned facilities as offering: ... all of the amenities of a private resort: "... clubhouse with lounge/bar, restaurant, overnight accommodations, plus locker and workout rooms, classrooms, repair shops, secure and climate-controlled garages and private garages, garage-mahal condos, 0.4-mile karting track, and five acres of paddocks for parking and driver training."
The Club Motorsports' management turned Bob Green and me loose on the track to experience first hand what they had built. Accelerating down the long, 40 foot wide, main straightaway, (using caution as we were wearing neither helmets nor Nomex) we reached triple digit speeds before throwing down the anchor. Off to our left we noticed a huge, paved run-off area - sweet!
We next went down hill and then quickly uphill through a series of fast kinks to a wide right-hander "light bulb" of a turn - again, lots of run-off on the left. We exited and started to go back up hill - steep enough that you can't see what's next! Then you go quickly back down, through a Laguna Seca like right / left corkscrew - there's beautiful scenery at the top but I don't recommend you look!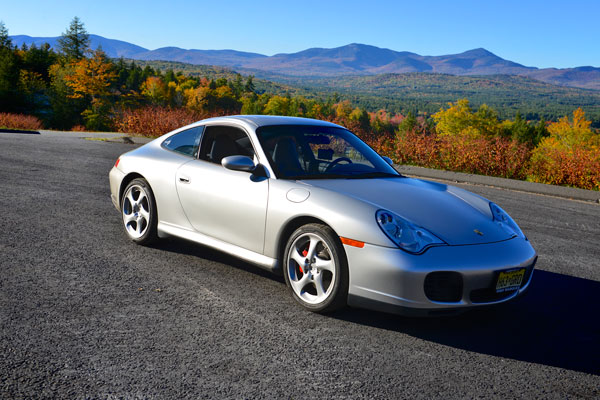 Dom Miliano Image

This exits onto a short chute that ends with a wide, FAST, downhill section, all the while, gaining speed. It ends with a heavy downhill braking zone and fast right-hand carousel. Exiting the carousel, you climb again toward an exciting and very fast left / right complex (blessed, once again, with lots of paved runoff). It exits onto another short chute and then the 90-degree right onto that long straight. Two and a half miles of fun just went under your wheels! You can see a low-speed, lead-follow video by clicking here.
Club Motorsports has the potential for greatness. The elevation changes (said to be 250 feet) coupled with 2.5 miles (and more is planned) of safe, fast corners and the promised country-club-style amenities should attract lots of new members. Having attended eleven Porsche Parades and several Ferrari Annual Meets, I see this facility as an ideal location for these type events.
MMR wishes them luck as they finalize their facility for the 2017 season.
for more information on MMR, please visit Motorsports Marketing Resources
---